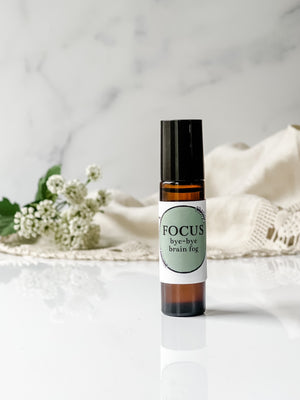 Focus Roller Essential Oil
Sale price Price $13.49 Regular price Unit price / per
Focus 10 ml essential oil roll on for humans is ready to use! Roll on as
needed and inhale deeply for mental alertness, clarity and focus.  Our brick and mortar store is in a college town (University of Tennessee at Martin), so we see many of our pet parents dealing with finals and studies and this inspired our Focus blend.  We wanted to make sure that they have successful study time. 
But - let's be honest - we all need this as we get older, too.  As a busy parent and entrepreneur I like to use it myself!  4th grade homework can be tough!
Contains: Peppermint, Eucalyptus, Pine, Palo Santo, Moroccan Rosemary,  Fractionated Coconut Oil.